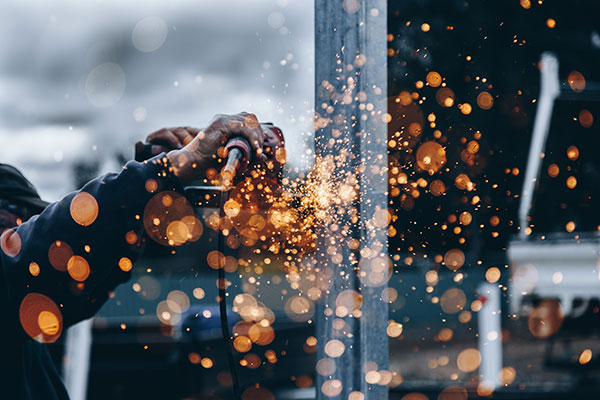 Hand Arm Vibration Testing (HAVS)
Hand-arm vibration is vibration transmitted from work processes into workers' hands and arms. It can be caused by operating hand-held power tools, such as road breakers, and hand-guided equipment, such as powered lawnmowers, or by holding materials being processed by machines, such as pedestal grinders.
The Control of Vibration at Work Regulations 2005 (the Vibration Regulations), came into force on 6 July 2005 and aim to protect workers from risks to health from vibration.
The regulations introduce action and limit values for hand-arm and whole-body vibration.
The regulations introduce an:
Exposure action value of 2.5 m/s2 A(8) at which level employers should introduce technical and organisational measures to reduce exposure.
Exposure limit value of 5.0 m/s2 A(8) which should not be exceeded.
Hand-arm vibration can cause a range of conditions collectively known as hand-arm vibration syndrome (HAVS), as well as specific diseases such as carpal tunnel syndrome.
Tingling and numbness in the fingers
Not being able to feel things properly
Loss of strength in the hands
Fingers going white (blanching) and becoming red and painful on recovery (particularly in the cold and wet, and probably only in the tips at first)
For some people, symptoms may appear after only a few months of exposure, but for others they may take a few years. They are likely to get worse with continued exposure to vibration and may become permanent.